Rolf (Papasan) Spaan (VBV297)
1947-2021
Tuesday, January 26, 2021, the staff of V-Bird received an E-mail from Kimberley Spaan, the daughter of Rolf Spaan, that Rolf had died unexpectedly a few days before. Although Rolf was no longer active as a flightsimmer, he was still involved with his "baby" V-Bird, where he was partly responsible for what the club is these days. A place where people can enjoy their hobby the way they want to enjoy it.
Rolf will be missed by many. Many members who are now active within V-Bird have been brought to the club by Rolf. He invariably called V-Bird the coziest VA in the Netherlands. He was also there in the early days of V-Bird flying online and the hilarity that brought with that. It seemed as if Rolf always had different scenery in his simulator, so the others saw Rolf his aircaft always standing in the grass. During the FS weekend of 2008, Rolf was reminded of this in a humorous way by a fellow staff member.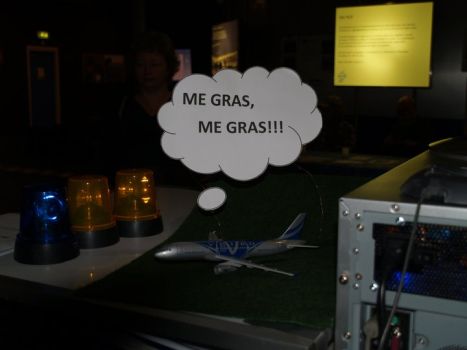 Rolf remained a staff member of V-Bird until January 1, 2017. He came up with the slogans "Very Much Alive" and "Dare To Be Different", the slogan we still use today. On February 15, 2019, Rolf made his last flight for V-Bird because his vision was getting worse due to an eye disease. He did try to come to the meetings in Hilversum when someone could pick him up and take him home. Fortunately, he was able to come to the 15th anniversary of his "baby".
From now on it will be a lot quieter, no more "just stop now" and "You can laugh with us" anymore. We can only say 1 thing now.
Rolf, see you when I see you!!!

On January 21, 2021, Rolf left for his last trip.
Staf V-Bird VA Group
Apart from the fact that he was always there for everyone to help with our beautiful hobby, he was also a caring father and a huge animal lover.
Nico van Ostaden (VBV035)